H3

ICELAND
An island country in the North Atlantic near the Arctic Circle.
Hofn is 250 miles to the east.
If you drew a line under the word Norwegian,
Hofn is about at the point where the line would hit the coast.
Norse settlers arrived c. 850-875, and Christianity was introduced c. 1000.
Iceland passed to Norway in 1262 and, with Norway, to Denmark in 1380.
In 1918 it became a sovereign state still nominally under the Danish king,
until Icelanders voted for full independence in 1944.
Reykjavík is the capital and the largest city.
Population: 266,000.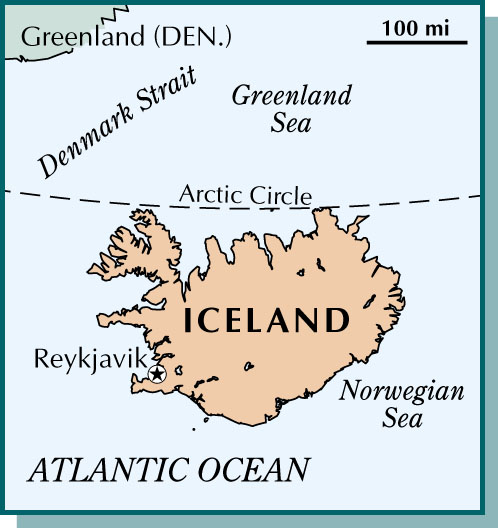 This website has been designed to recognize those who served at the remote radar site in Hofn, Iceland known as H3 and began its life as the 933rd AC&W Sqdn and later was to become the 667th AC&W Sqdn. It is not meant to serve as an official website for H3. If this is seen by any of those veterans that served here and you enjoy it, please let me know. I'd be happy to hear from you.(In January 1961, H-2 search radar bubble was blown down during a storm. The 667 AC&W Squadron transferred to the newly-reactivated H-3 site at Hofn.) If anyone can verify or correct this information, please contact Don Wyatt at nhfan1@yahoo.com.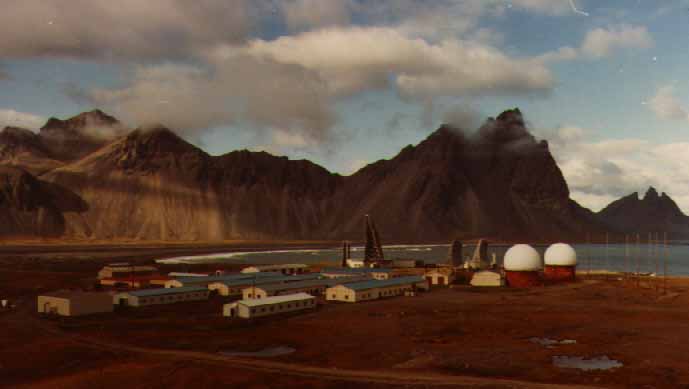 This is a photo of H3 taken in the 80's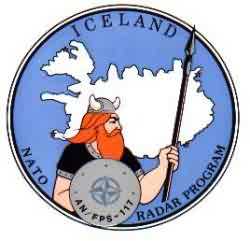 Emblems depicting Iceland Radar Sites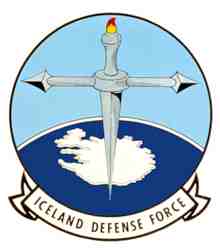 Letter from Valdi (1999)
All of us that served at H3 have vivid memories of the site, the weather, the lighthouse and our escapades. These may vary from Airman to Airman, but there is one memory we all have that is constant. An Icelandic man we called Valdi. During my tour, we knew him as the site interpretor and anything else that was needed. I understand his title later became Site Engineer. Valdi worked at the site for 44 years which was from the very beginning. He retired in 1999. I was able to make contact with him in 1999 through his grandson who also lives in Hofn. I was stationed at H3 in 1955 which of course, is the year it all began. I did not expect Valdi to remember me after all those years, but I wrote to him and recalled our friendship and my time at H3. I'd like to share with you his reply. I'll write it just as I received it. Its interesting that he wrote English just as he spoke it. He never had any formal training in speaking English. He picked it up from the English during WWII when he was a small boy.
"i went to the usa for 6 weeks i staid with Henry Crankshaw, he was the first electrision on the sight, he lives in new Jersey. i am sure i can remember you if i can see a picture of you wen you were there at age H-3. things have changed so much in thouse yeas, you would not reagagnice the town or the sight (H-3) all the USAF left 1983 and the icelandics have mand the station since but now there are only 13 people working on the sight instead of 120 befor, this is a all new radar i am 67 year old and i'm retyred after 44 years on the sight if you could send a picture of you to the e-mail the i would be able to remember you, i can remember the name but not the face.hope to here from you again
Valdi"

I did send a picture of myself taken during my year at H3 and Valdi did remember me. He also sent me a picture of himself taken around 1999 and I will be posting that soon. I will guess that Valdi had more American friends than anyone in Iceland.
The following links pertain to H3 and some of the experiences
shared by those who served there.
This is a picture of "Triple Nickel Four" as we called her.During the 50's, this was the transportation to Hofn. In those days, we would land on an island off the coast of Hofn and board a whale boat to Hofn. As I remember, it was a trip of perhaps 1/4 mile. If anyone from this era can substantiate that distance, please feel welcome to do so. Once on the shore of Hofn, we would board a 6x6 and a weapons carrier for the journey to H3. The island we landed "Triple Nickel Four" on was a small island with a dirt runway and nothing else. Prior to landing, it was common for the pilots to buzz the site to advise us that they had arrived. When we would hear the sound of her engines, everyone would try and get a look at her as she passed over us. When we saw her, we knew there was mail aboard for us. The Airmen shown in the picture are Darwyn G McCall on the left and I'm afraid the other one is unidentified. I would like to hear from someone about the possibility that there may be an airport at Hofn now and what types of aircrafty fly in. It seems to me someone has mentioned a C117 coming in with supplies. I don't believe that would have been possible on the island I mentioned.
---
---
---
---
---